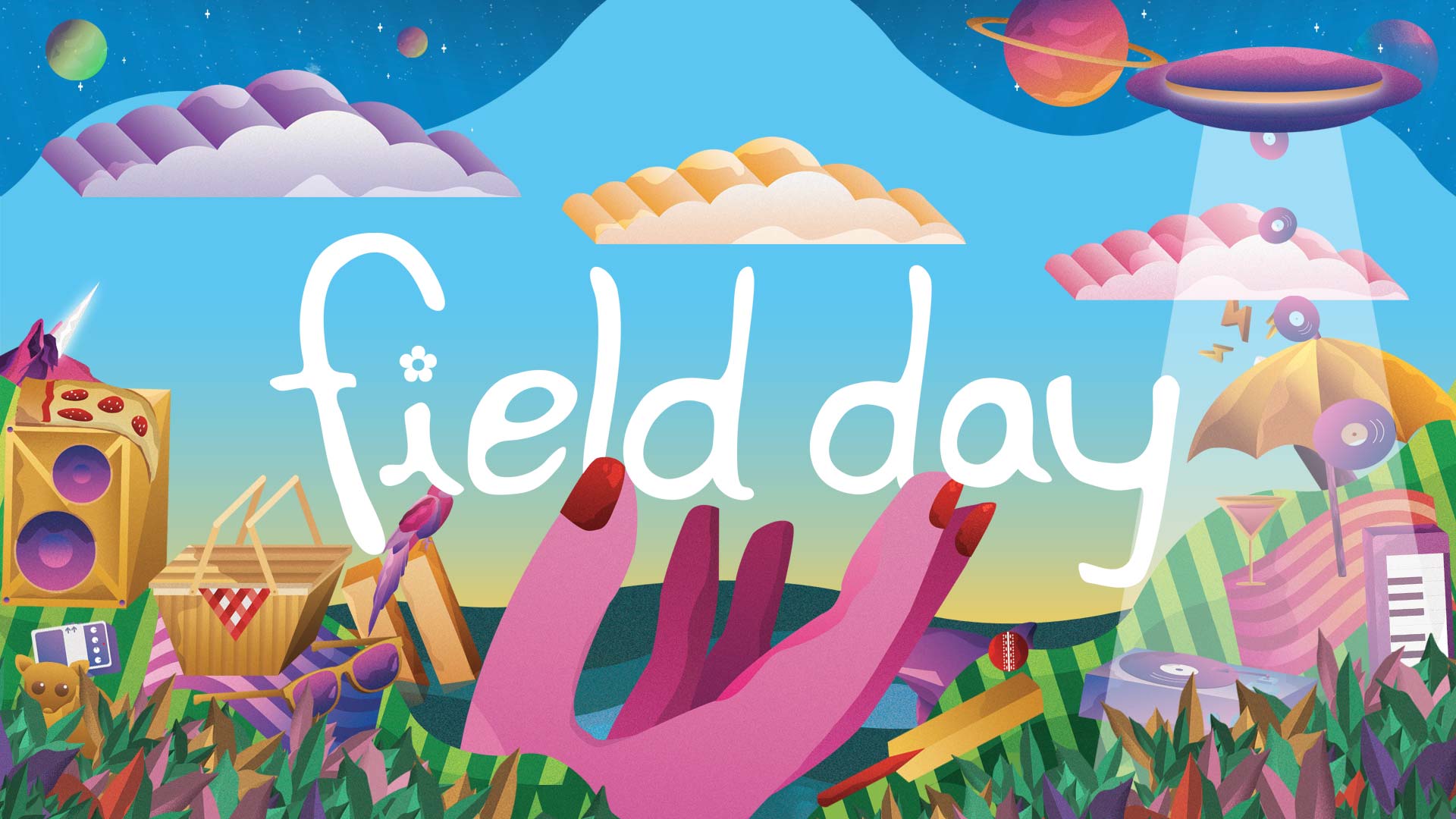 Field Day 2016
Art Direction / Illustration / Print / Web / Animation
Client: Fuzzy Events / Photography: Anna Warr
–
Field Day is Sydney's most chill New Year's Day festival (imo). I was commissioned by Fuzzy Events to art direct and illustrate all their print and web visuals, which included outdoor scrims and banners, screen animations, maps, iphone app, accreditation cards and much more. It's always a lot of fun with Field Day, because almost anything goes, I managed to get a unicorn in the art!