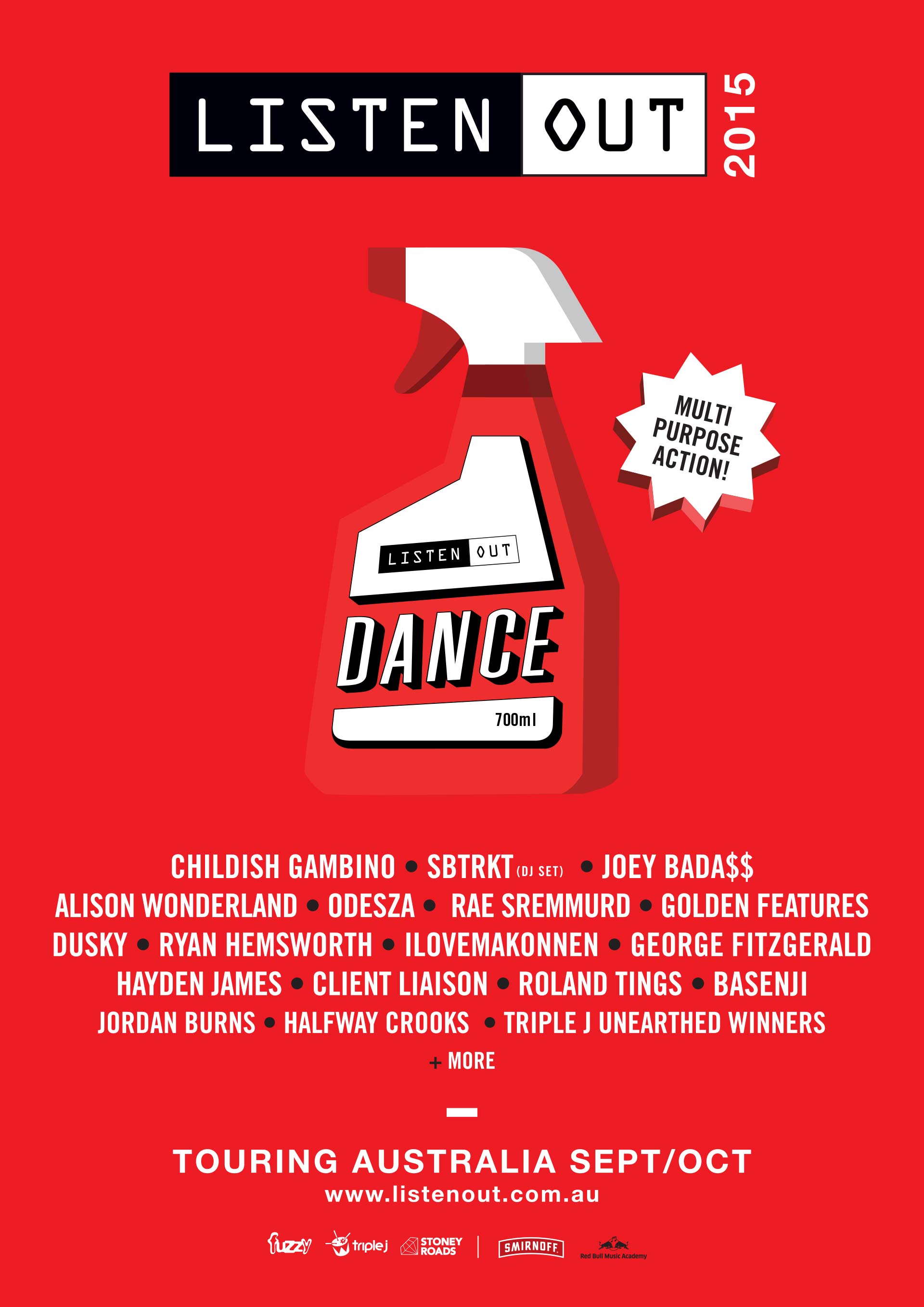 Listen Out 2015
Art Direction / Illustration / Print / Web 
Client: Fuzzy Events / Concept: Bashful / Photography: Anna Warr
–
Listen Out is Fuzzy Event's national touring dance music festival. Since 2013, I've been working on their print and web campaigns and keeping it red. The poster and hero is in collaboration with Sydney based creative agency Bashful and the rest by myself. P.s Childish Gambino was hectic.