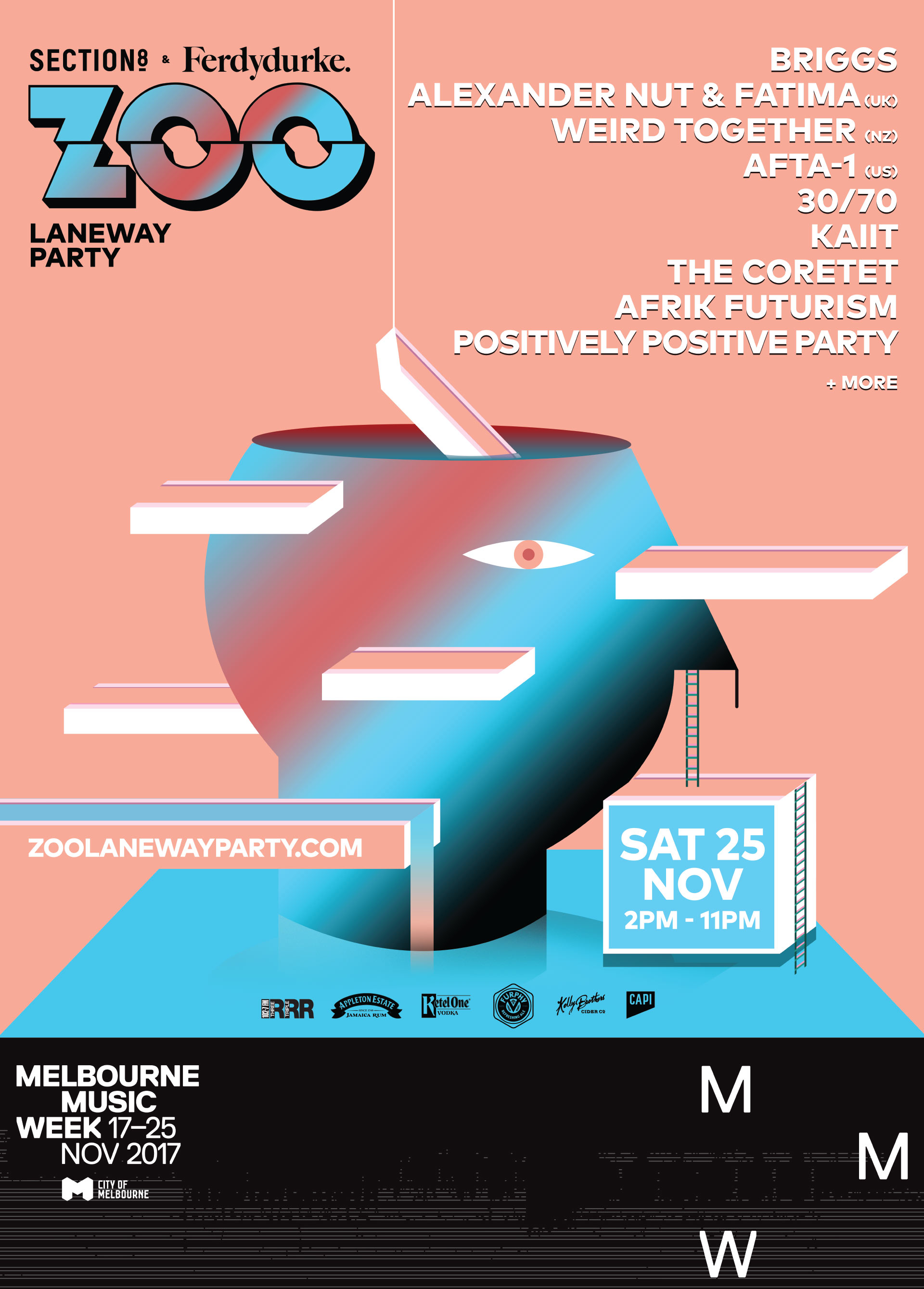 Melbourne Music Week: Zoo Laneway Party (2017)
Art Direction / Illustration / Print / Web
Client: Section 8 / The Office of Public Works / Melbourne Music Week
I was commissioned by Section 8 and The Office of Public works to design and illustrate their Zoo Laneway Party campaign's hero artwork, as part of Melbourne Music Week. They were after something that was abstract and slightly urban, that reflected the eclectic and experimental music that they were hosting. I figured that a literal "open mind" reflected a free flow of ideas and expressions. The monolithic size of the head,  I thought, showed the larger than life impact that these ideas can have.